Angela Chu, MPH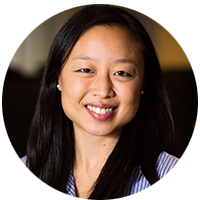 Senior Product Manager and UX
Designing and building user-centered products across the healthcare industry for over a decade
Angela has spent the last 12 years working in health care and is a tireless patient advocate. She has experience as a product manager, user researcher, and UX designer, and has worked with companies ranging from small tech startups to public health departments.
She came to Privis from the genetic testing lab Natera, where she managed UX design for the company's patient and provider portals. Prior to that she was a product manager at Simplee, a platform for medical providers that strives to improve the patient financial experience. Angela received her MPH in Health Policy and Management from UC Berkeley, where her research focused on coverage expansion under the ACA, Medicare & Medicaid reforms, and care management models.
Angela has spent 5 years volunteering as a Medicare benefits counselor for San Francisco HICAP and is passionate about helping people understanding their health insurance.